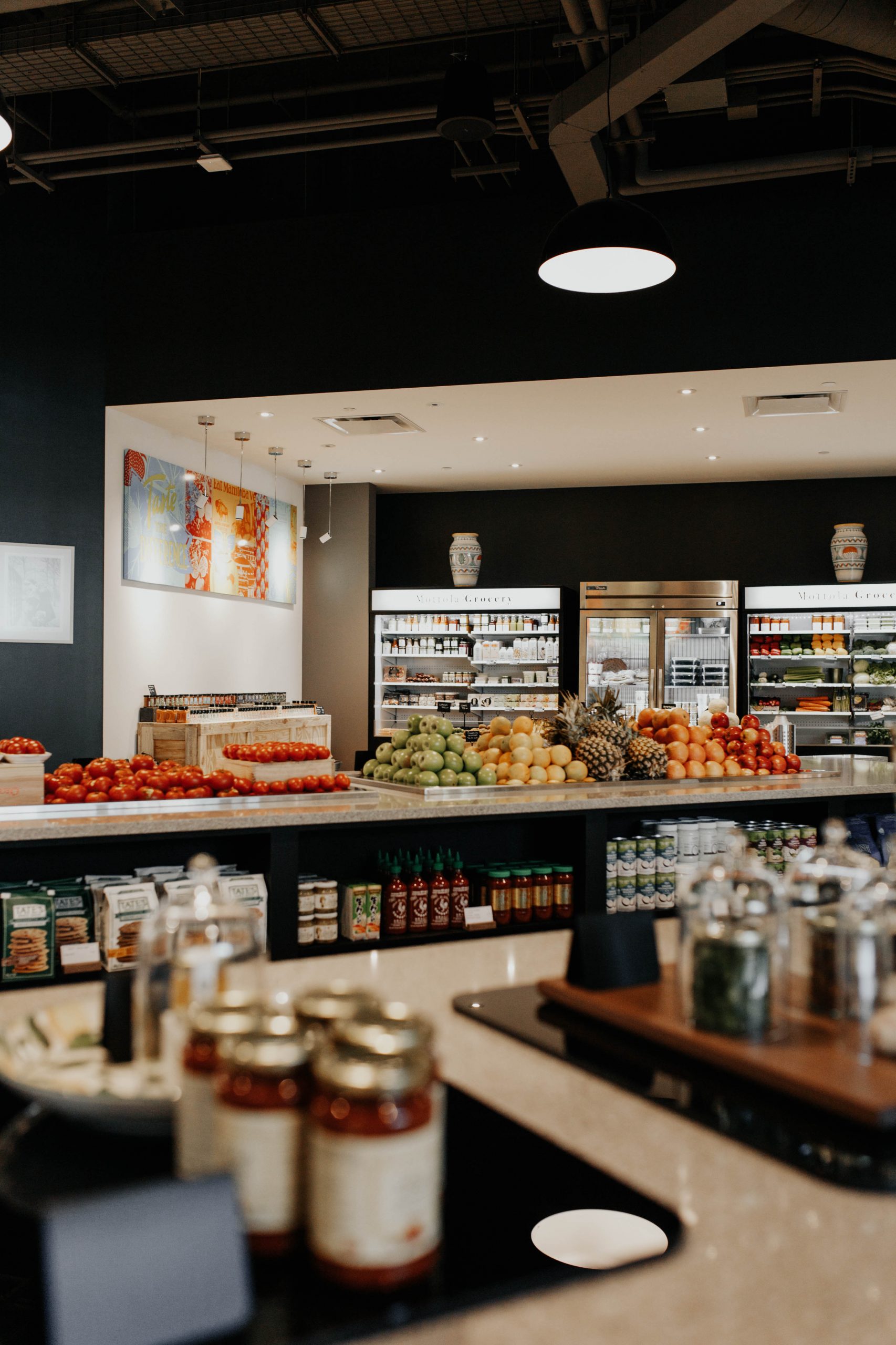 Monday–Wednesday
8AM–7PM
Thursday–Friday
8AM–8PM
Saturday
10AM–6PM
Sunday
12PM–5PM
The first floor of Hargrave St. Market is home to the first epicurean grocery store of its kind in Winnipeg: Mottola Grocery.
The exciting new concept is executed by restauranteur Bobby Mottola and Executive Chef Jesse Friesen, and inspired by similar markets seen in food halls around the world. Mottola Grocery is a chef driven, curated boutique store that will revolutionize Winnipeg's food-retail environment.
Drawing inspiration from their years of restaurant operations and knowledge, the shopping experience will be deeply rooted in customer service and experiential shopping. Enjoy an espresso as you peruse curated grocery and specialty items, prepared ready to eat food, fresh produce, specialty cheeses, pantry staples, and specialty snacks. You will (at last!) be able find it all downtown, without ever leaving True North Square. Just don't forget to pick up flowers on the way out.